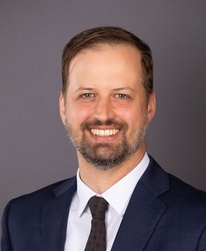 EDUCATION
Yale University, B.A. in Philosophy
New York University School of Law, J.D.
Senior Executive Editor, New York University Law Review
ADMISSIONS
Clerkship
Hon. Stewart D. Aaron, United States District Court for the Southern District of New York
Webster D. McBride
Counsel
CONTACT INFORMATION

V-Card
Webster D. McBride is an accomplished litigator with extensive experience handling a wide range of complex commercial disputes for clients in finance and private funds, media and technology, professional services, and the fine arts. In the art-law field, he represents galleries, investors, museums, and individual and institutional collectors in disputes implicating the full spectrum of legal issues arising in the art world, and in connection with sale, loan, and consignment transactions.
Representative matters include:
Representing hedge fund general partner and investment manager in SEC enforcement action under Securities Act § 8A, Exchange Act § 21C, IAA § 203(e)–(f), and ICA § 9(b); obtained summary disposition of all valuation-related claims and dismissal of all fraud-based claims after six-week bench trial.
Representing former U.S. ambassador and family trust prosecuting high-profile action against Knoedler Gallery and others in connection with multimillion-dollar sale of forged artwork.
Representing private art collector prosecuting declaratory-judgment and slander-of-title claims in federal court; successfully quieted title to multimillion-dollar artwork purchased from Salander O'Reilly Galleries.
Ongoing representation of several high-net-worth collectors in series of lawsuits arising from high-profile international art fraud perpetrated by Inigo Philbrick.
Representing major auction house in responding to investigative subpoenas issued by New York Attorney General.
Representing major auction house defending claims alleging conversion of historic $40-million-dollar gem.
Representing multinational corporation asserting claims arising out of purchase of looted sculpture.
Representing art financier in litigation arising from disputed sale-leaseback agreement.
Representing major New York City art museum in connection with copyright, deaccessioning, litigation, and regulatory issues.
Representing uranium production and exploration company against multimillion-dollar claims of breach of stock purchase warrants' anti-dilution provision; obtained summary judgment dismissing all claims.
Representing Australian engineering and construction firm defending against multimillion-dollar breach of contract claim asserted by ExxonMobil's Russian subsidiary; obtained order compelling arbitration and dismissing action.
Representing biomedical technology company president in multimillion-dollar trade-secrets misappropriation lawsuit.
Prior to joining Grossman LLP, Webster was a member of the Art Law and Complex Business Disputes practice groups of Hughes Hubbard & Reed LLP and a law clerk to the Honorable Stewart D. Aaron, United States District Court for the Southern District of New York.
Webster serves on the advisory board of the Center for Art Law and the board of directors of Camille A. Brown & Dancers. He lives in Brooklyn with his wife and daughter.